Training Soccer Cones(Set of 50)-Free Shipping
Shipping By Sea
Ultimate Training : Agility training disc cones set that includes 50 soccer cones, 1 mesh carrying bag, 1 cone holder.
Durable And Flexible:Sports cones are made of soft plastic, football cones will bounce back after getting stepped on, kicked, and run over season .
Multifaceted Use:The training cones set up obstacle courses for soccer, RC cars, kids, races, bikes, drones, dogs or motorcycles.
High Visibility Colors - Bright:Field markers have 5 colours: blue, red, yellow, orange and fluorescent green.with UV protection to clearly mark anything. A great gift idea for kids, coaches, athletes, or anyone else who loves sports.
100% Satisfaction: If for any reason, you are not happy with the quality or performance of these workout bands, let us know anytime and we will be glad to straighten things out for you.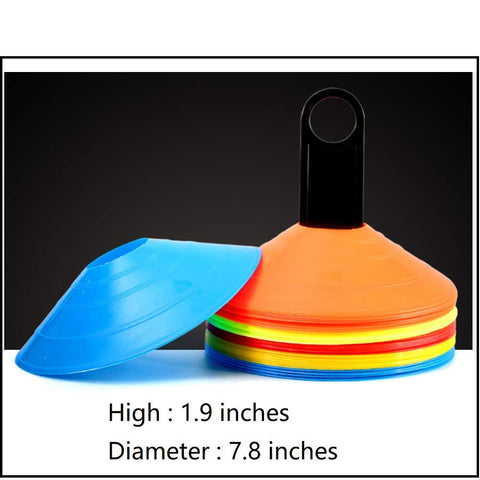 Brand:Logo customized accept
Package: 50 pieces into a bag
Size: 19*5cm
Material PE
MOQ:20