Do Waist Trainers Actually Work: The Surprising Truth To Waist Training And Its Benefits
WHAT IS WAIST TRAINING?
DO THEY ACTUALLY HELP YOU LOSE INCHES OFF YOUR WAIST AND SUCCESSFULLY SHOW OFF YOUR CURVES?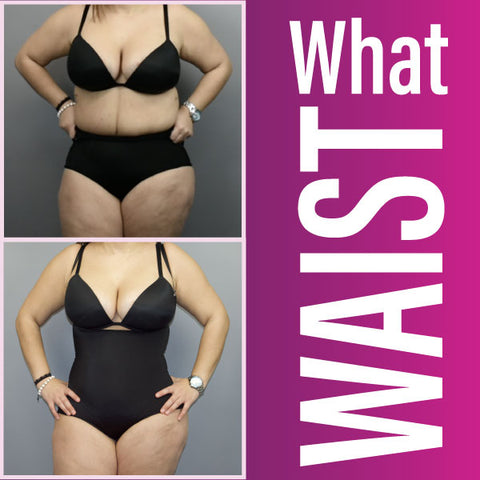 Waist trainers are concealed apparel, which aid in reducing your waistline and hiding excess fat instantly. Waist training is a method which if practiced consistently overtime, can take off permanent inches off your waist and help you achieve an hourglass, more curvy shape. They enhance your curves to give you a sleek and slender but curvy appearance. As a domino effect they are also attributed in helping to maintain a stricter diet and assist in daily workouts by suppressing your appetite, and help with posture during strength training.
Do waist trainers really work? YES, they do work. Whether you just want an instant hourglass figure without going through the process of working out or following a diet, or if you want to lose weight over time, which must be combined with an exercise and diet plan, waist training will help you in both cases.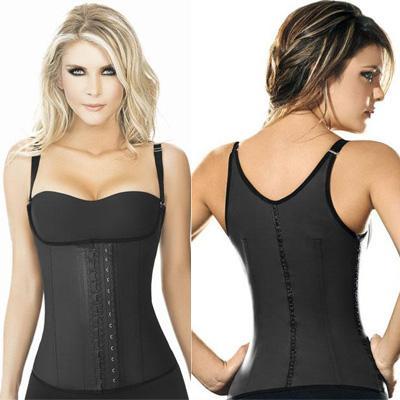 As women, we definitely know the struggle of having a tummy or a little belly "pooch" that can lower our self-esteem. Not only can it affect our confidence, but it can sometimes get in the way of us channeling our inner Beyoncé in that tight fitting mini dress.
In this article we will share strategies that will not only help you shed inches off your waist, bring those sexy curves out, but also shed some light on the unknown benefits of waist training
There are many benefits to waist training. In fact, most ladies are surprised by how much they thought they knew about such a controversial shapewear garment, known as the "waist trainer" or "waist cincher". Below, we will shed some light on the advantages of waist training.
REDUCED WAIST SIZE
Waist cinchers contain an internal lining made from steel or plastic strips which support the structures. This creates an attractive hourglass figure by compressing your body while the garment is hooked. With consistent wear, the recommended time for maximum results being up to 8 hours a day, the waist trainer will gradually compress your belly to create an hourglass figure. The key to this being "gradual" change so be sure to start off with the correct size, and slowly move your way to a smaller size waist cincher.
ENHANCED WORKOUTS
While waist training can help enhance your workout, it should not be used in all cases. Do NOT use a waist trainer in the following exercises:
-Crunches
-Swimming
-High Intensity Interval Training (The tightness of the waist trainer can restrict your oxygen intake.)
EXERCISES TO INCORPORATE A WAIST TRAINER:
-Strength Training such as dead lifts or when lifting weights while wearing your waist trainer you will sweat more and thus burn fat faster. It also assists in keeping your back straight and ensuring you hold your core tight.
-Running and cardio: We absolutely love the combination of waist training and cardio! Use while on a machine like a treadmill, Stairmaster, elliptical or outside.
-Pilates, Planks, Side Planks
-There are many other exercises that can be enhanced with a waist trainer. Be on the lookout for our next article where we will be going over them in depth.
IMPROVED POSTURE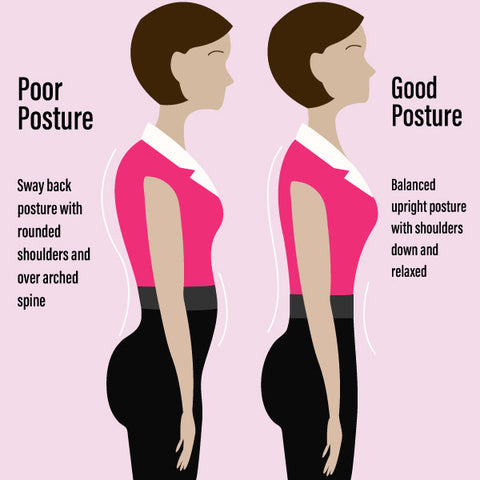 Due to the sturdy build of the waist training garment it naturally causes the person wearing it to maintain correct posture. By keeping your back straight, when standing and sitting, your posture remains uncompromised. And since we are creatures of habit, after a period of waist training, even when we are not wearing a waist trainer we continue to keep that same posture for the long term. This can prevent future back, spine, and hip issues. This is extremely beneficial to ladies who have a desk job where they have to sit for long periods of time.
HELPS INJURIES
Did you know that wearing waist trainers can strengthen your back and help you with injuries you have experienced in the past? Yes, wearing waist trainers is beneficial in this aspect. It also prevents osteoporosis and other disorders such as fibromyalgia and arthritis.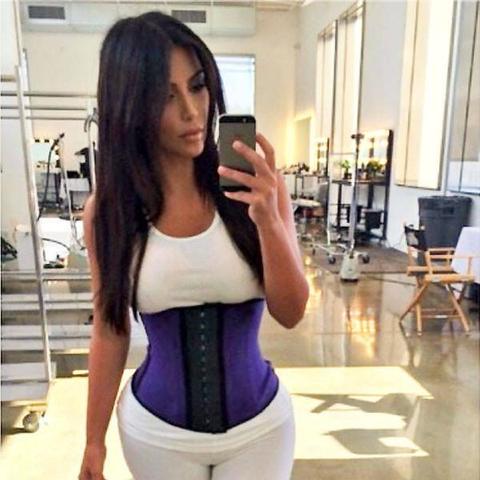 HELPS WITH MENSTRUAL CRAMPS
Many women find it helpful to wear waist cinchers to help alleviate the pain of menstrual cramps when they are on their period. Not having to worry about experiencing pain while working or while on the go is a huge relief.
When wearing the corset, the framing puts pressure on the midsection including the peritoneal organs which help with uterine contractions. The pressure of this massively relieves pain in the midsection area.
In summary, the benefits of waist training are substantial and have helped countless amounts of ladies like me to get the perfect Kim Kardashian or Amber Rose curves. Remember Waist trainers are the key to achieving a curvier figure if you don't already have it naturally. Along with a consistent healthy balanced diet and daily exercise, you can achieve the hourglass figure!
waist trainers has helped thousands of women lose weight, shed inches off their waist, and look and feel their best.   
Not sure which one to buy?  View our Full Shapewear Collection Here
May 19, 2020

Category:

News
Comments: 0