Posture Corrector for Men and Women with Steel Bracket-Free Shipping
This back holder posture corrector was made of soft but durable material, which can provide maximum comfort while keep you stay good posture without pinching or digging into your armpits, wide straps take the pressure off from your shoulder as well as offer effective support, so you can keep foucus on your works.
Back support brace keep remind you to maintain upright position by training your muscles and spine to return to their natural alignment without restricting movements, keep you from slouching and hunching look while gradually create the habit of good posture, improve your image and boost confidence.
Easy to wear and can be worn as fast as a vest(Adjustable Velcro on waist).? You can use it at home and outside whatever watching TV, doing Yoga or working in the office, and a good posture will make you so special!
Back posture brace feature velcro straps which allow you to make the adjustment you need for the best correction effects, the built-in steel guarantee extra support to protect your core back.
We have confidence in our item, but customer satisfaction is our priority, if you have any question or suggetion about this back brace medical support for men and women. please be free to contact us, we are always at your service.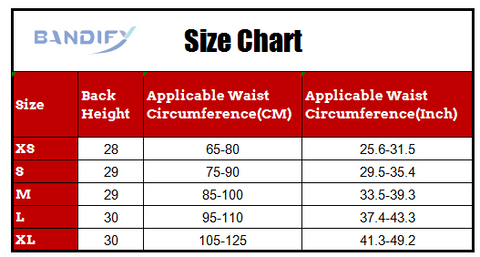 Brand:Logo customized accept
Package:1 piece into an opp bag
Size:XS, S, M, L, XL
Material:Polyester
MOQ:10